270 VDC SINGLE OUTPUT
Moshe Levy
DC TO DC CONVERTER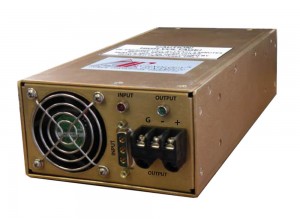 RUGGED, DC AIRCRAFT POWER TO 1000 WATTS
Technology Dynamics Inc responding to an ever increasing demand for 270 VDC for use in industrial and military applications, introduces the HVDC Series of DC-DC Converters in a compact size of 2.6" H x 5.00" W x 10.00" H. This unit weighs 4 lbs. and can be mounted as a standalone unit or rack mount product. It can be optionally ruggedized to meet harsh military environmental specifications found in MIL-STD-810
The HVDC is available with inputs of 24VDC (22-32 VDC) or 48 VDC (42-56 VDC), and deliver a fully regulated 270 output at 1000 Watt. Standard features include Terminal Block, D-Sub Connector for the input and an Internal Fan for Cooling. The HVDC unit includes OV, OL & OT Protection.
Other output voltages and currents are available. Contact us for your exact needs.
For further information please fill the form below or Mr. Mark Jacobus at Technology Dynamics Inc. at 201 385 0500 ext. 124.
Please click here for datasheet: HVDC Datasheet