Experience Matters
Our experienced team of Engineers and Manufacturing experts routinely design, fabricate, test and ship Power Supplies, DC-DC Converters & DC-UPS Systems which meet the following MIL-SPEC's including MIL-STD-461, MIL-STD-704, MIL-STD- 810, MIL-STD-1275 and MIL-STD-1399. Our Engineering and Project Management teams are experts on the exact requirements of these standards. With this history of success, we stand ready to work with you to design and deliver products which survive and thrive in harsh conditions found in military applications.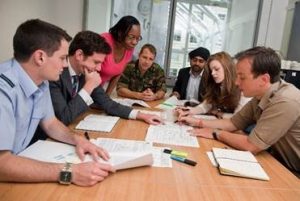 Mission Ready Performance
Technology Dynamics Inc. designs and manufactures FULL-MIL-Spec Power Supplies, DC-DC Converters and DC-UPS Systems that are MIL-Standard compliant for defense clients worldwide. Our entire process, from design to manufacturing, is dedicated to producing products for applications requiring specification compliance, operability and reliability set forth in any MIL-Standard requirements. No design challenge is too difficult for our dedicated engineering team. We continually turn our customer requirements into real-world solutions using over 3800 field proven designs, low NRE and a rapid prototyping process. You can trust Technology Dynamics Inc. to deliver Military Power Supplies which pass Qualification Testing and when placed in the field, to consistently perform for the operators relying on mission ready performance.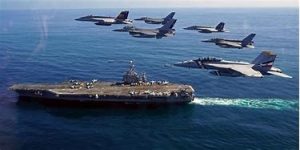 Programs
If you were to contact our long-term Prime Contractor customers, they will agree that Technology Dynamics Inc. offers the most robust and reliable Military Power Solutions available for all their critical applications. In addition, you will also discover that Technology Dynamics Inc. consistently surpasses our customers expectations in creating MIL-SPEC Power Conversion Products that function flawlessly in the most challenging environmental conditions today. Below are just some of the programs that Technology Dynamics Inc. and its divisions support with cutting edge power conversion products.
CVN Carrier
LCAC
AN/TPQ-53
JLENS
THAAD
LAV-C2
GBOSS
3DELRR
HAARP
DG-75
USCG Cutter
E-4B
RQ-7 UAV
AFSCN
BMDS
Patriot
Predator
Global Hawk
Power Problem? We Have The Solution!
Technology Dynamics Inc. continually succeeds where other companies have failed. Find out why other defense contractors call us. Put us to the test with your next Military Power Supply project. We guarantee we will deliver an exceptional, high reliability product to satisfy your most difficult Military application needs. Call us today to discuss how Technology Dynamics Inc. can support your military power conversion needs.