Sometimes you simply can't find the standard off-the-shelf power supply that meets your needs for power level, output voltage, form factor, operating temperature range or other critical factors for your application. You must either attempt to design your own, or turn to the experts of Custom Power Supply design, Technology Dynamics Inc.
Our Capabilities
AC/DC Power Supplies, DC-DC Converters, DC-UPS Systems
Output Voltages from 3.3VDC to 500 VDC
50 Watts to 75KW
Universal Single or 3 Phase Input, 47-440Hz
Library Of Over 3800 Rugged, High Quality Reliable Designs
Fan, Convection, Conduction Liquid Cooled
Open Frame, Enclosed or Encapsulated
Single or Multiple Outputs
Analog and Digitally Controlled Power
Custom Mechanical Form Factors
Multi-Facility Design & Manufacturing
Program Management, In House & Outside ESS & Qualification Testing
Over 40 Years Of design Excellence
Why Choose Technology Dynamics Inc.
We are the experts in Cutting Edge Power Conversion.
Experience, we know how to make Rugged, High Reliable Power Supply Products that outperform the competition. You work one on one with our Engineering group. They are in the process from beginning to end, from design to shipment. You will move from concept to prototype to production quickly and cost effectively and you will be working with a company located here in the United States. We specialize in the design and manufacture of compact, high-reliability power supplies for Military, Industrial and Commercial applications. Low NRE, Rapid Prototyping, On Time Manufacture/Delivery and Full Customer Support adds up to Complete Customer Satisfaction.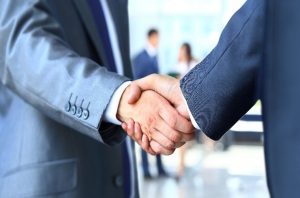 We Are Ready To Help.
Custom Power Conversion Products is what we do.
At Technology Dynamics Inc., Custom Power Supply design is our core business. From your initial contact with us, a team of dedicated Engineers and Sales Staff are focused on meeting and exceeding your requirements. Understanding your specifications and offering suggestions and recommendations on improving the design and reliability of the proposed unit is what we do best. Our goal is to offer our customers the upmost in expert guidance, providing the best possible power supply solution.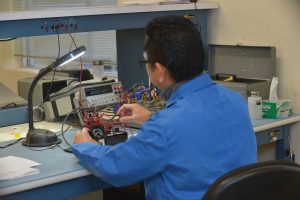 We Design and Manufacture right here in the USA.
Established in 1976, Over 40 years of Design Excellence.
Technology Dynamics Inc. has over 75,000 Sq. Ft. of design and manufacturing space in a multi facility complex located in Bergenfield, NJ. USA strategically located in the center on the New York Metroplotan area.  Our team will take your power supply requirements from concept to prototype to production quickly and cost effectively. Our in-house capabilities include, design and fabrication of all Magnetics (inductors and transformers), Wave Solder, Sheet Metal Fabrication, Conformal Coating, In House Environmental Testing including Burn-In and ESS Testing. Control of these key elements will take months off your Prototype and Production schedules.
Power Problem? We Have The Solution
We'll let you know if custom power supply is right for you.
Not sure you need a custom unit? Contact us, we will help you arrive at the right decision.
Many times a modified unit or even a standard unit could be just what you need. Working closely with our Engineering and Sales Teams, we will provide you the necessary information so you can make the correct decision. Either way, Standard, Modified or Custom, we have the best solution for all your power conversion needs.